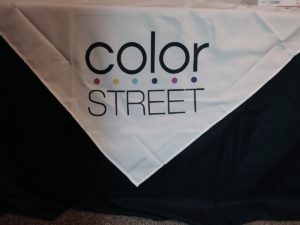 Nowadays, you can find digital printing almost everywhere. From the banner of your favorite ice cream shop or the local supermarket to boards and signs by the road, in the bus and even inside your house, you can bet that digital printing has changed a lot of things in this world. Perhaps you have also heard of digital printing being used to print logos and graphics on textile items and clothes. Just like any other application of digital printing, there are quite a few reasons why even textile items are customized in this way.To give you some examples, following is a list of several benefits you can gain by opting for digital printing to make a few pop up display stands or branded T-shirts:
It is Versatile
Digital printing for fabrics works regardless of the size, shape and even type of fabric that needs to be printed. So you don't have to make many modifications in order to print virtually anything you want on a wide range of fabrics, ranging from cotton to linen and polyester. Digital printing will, therefore, work regardless of whether you need to get one meter or one hundred meters of cloth printed upon. This makes digital printing viable for both large-scale businesses or small shops run by individual owners. It is even suitable for non-commercial uses, such as when you need to make your home a little more cheerful!
Cost Effectiveness
One of the major reasons why digital printing has supplanted other conventional printing methods is its high-cost effectiveness, which makes digital printing affordable to the masses. Even if you run a small shop or juice bar, you can get a couple of branded tablecloths to decorate your shop for a very fair price. The low costs of digital printing are mostly due to its low ink and power usage, which leads us to another interesting point.
Speed
Expect a very quick turnaround when you make use of digital printing services, even if you have a large scale order. As such, digital printing can help you work with tight deadlines and a hectic schedule.
Eco-Friendly
When we use less ink and less power to accomplish the same job, you can easily understand that the process also becomes more sustainable. Digital printing also generates a lot less chemical waste when compared to older printing methods, thereby having an even lower impact on the environment.
Color Accuracy
Digital printing is recommended for all high-quality work due to its high accuracy and precision when it comes to displaying colors. If any of the above points are still not enticing enough to give digital fabric printing a chance, the high accuracy factor is what makes you change your mind at last.